✓ Servicing Myrtle Beach, SC and the region
✓ No hidden fee simple contract dumpster rentals
✓ Get a quote now, call 843-417-9152
✓ Customer friendly experienced staff
✓ Fastest service in South Carolina and beyond
✓ Join hundreds of satisfied customers
✓ Your mess will be gone in no time
Commercial dumpsters are an essential but often overlooked aspect of modern waste management. These sturdy containers play a vital role in maintaining clean and organized commercial spaces, contributing to environmental sustainability, and ensuring public health and safety.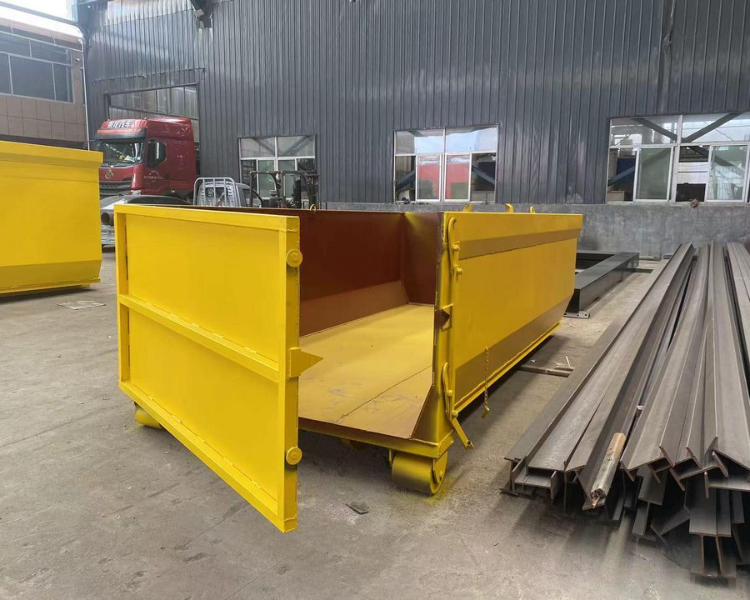 Types of Commercial Dumpsters
Commercial dumpsters come in various shapes and sizes to cater to the diverse needs of businesses and industries. The most common types include:
Front-Load Dumpsters: These are typically used by businesses and institutions for routine waste collection. We are equipped with lids that keep the contents secure and deter pests. Front-load dumpsters are available in different sizes, making them versatile for various waste volumes.
Rear-Load Dumpsters: Rear-load dumpsters are similar to front-load dumpsters but are emptied from the rear of the truck. We are often used by smaller businesses or those with limited space for maneuvering.
Roll-Off Dumpsters: Roll-off dumpsters are larger containers commonly used in construction and renovation projects. We are characterized by an open top, making it easier to load bulkier waste materials. Roll-off dumpsters are available in various sizes to accommodate different project scales.
Compactor Dumpsters: Compactor dumpsters are equipped with compacting mechanisms that compress the waste, reducing its volume. These are suitable for businesses with high waste generation and limited space.
Recycling Dumpsters: Designed specifically for recyclable materials, recycling dumpsters encourage environmentally responsible waste disposal.
Specialty Dumpsters: Some industries require specialized dumpsters for hazardous or sensitive materials. These dumpsters are designed to meet specific safety and containment regulations.
Uses of Commercial Dumpsters
Commercial dumpsters serve a wide range of purposes in various sectors of society. Some of their primary uses include:
Business Waste Management: Businesses of all sizes rely on commercial dumpsters to manage their daily waste, ensuring clean and hygienic premises.
Construction and Demolition: The construction industry utilizes roll-off dumpsters to efficiently remove construction debris, including concrete, wood, and metal.
Retail and Hospitality: Restaurants, hotels, and retail stores use dumpsters for disposing of food waste, packaging materials, and other trash generated in their operations.
Recycling Centers: Recycling dumpsters play a pivotal role in encouraging responsible waste disposal and reducing the environmental impact of non-recycled materials.
Residential Communities: Some residential complexes and neighborhoods employ commercial dumpsters for shared waste disposal, particularly in multifamily housing units.
Benefits of Commercial Dumpsters
Commercial dumpsters offer numerous advantages that contribute to more efficient and responsible waste management:
Waste Consolidation: Dumpsters allow businesses to consolidate their waste, reducing the need for frequent pickups and minimizing associated costs.
Improved Hygiene: The sealed lids of dumpsters help contain odors and prevent the spread of disease-carrying pests, promoting public health.
Environmental Sustainability: Recycling dumpsters encourage recycling practices, diverting materials from landfills and conserving natural resources.
Space Efficiency: Roll-off dumpsters are particularly space-efficient, as we can be delivered and picked up as needed, reducing the need for permanent storage space.
Compliance with Regulations: Specialized dumpsters ensure businesses comply with regulations governing the disposal of hazardous or sensitive materials.
Cost Savings: Efficient waste management using dumpsters can lead to cost savings by reducing labor, transportation, and disposal expenses.
Myrtle Beach Dumpster Rental Center stands as a reliable and indispensable partner for all commercial dumpster needs in the vibrant city of Myrtle Beach. With a commitment to excellence, professionalism, and sustainability, we have proven themselves to be leaders in the waste management industry.
Furthermore, their customer-centric approach, punctuality, and competitive pricing have earned them the trust and loyalty of countless commercial clients throughout Myrtle Beach. Myrtle Beach Dumpster Rental Center has not only become a cornerstone in the city's waste management landscape but also a shining example of how a business can thrive while making a positive impact on its community.
✓ Servicing Myrtle Beach, SC and the region
✓ No hidden fee simple contract dumpster rentals
✓ Get a quote now, call 843-417-9152
✓ Customer friendly experienced staff
✓ Fastest service in South Carolina and beyond
✓ Join hundreds of satisfied customers
✓ Your mess will be gone in no time